Trying a new beauty product is always exciting, because you never know what you're gonna get. It could be the best thing that's ever happened to your skin, or it could break you out like crazy, and we do not want the latter outcome, duh.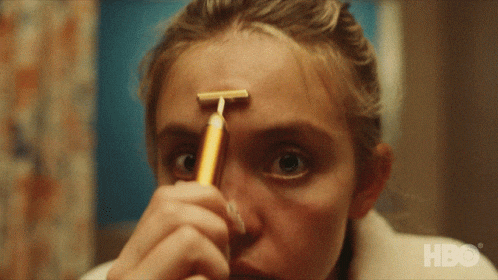 It can be extra tricky dealing with skincare suitability for us SEAsians, because of our unique climate -- it is basically summer all year round for most of us! Humidity is high + warm temperatures, all year round. That's a lot of sweat, and we know what sweat does to our skin *cough* clogged pores *cough* acne bacteria *cough* .... should we go on? 
Fret not, we can still discover holy grails like our cooler climate friends, with a few precautions. This week, let's talk serums. Read on to further understand your skin better in this tropical heat and getting the most out of your serums!
Here are some pointers you should take note of when introducing new serums to your delicate SEA skin - Let's break it down:
Like all things in life, take it slow.
Like any other product, always start off slow and introduce your serum slowly to your skin. 
Always patch test!!! Add a few drops of serum on a clear patch of skin (side of neck or inner arm works) and observe for a few days.
Tip: if you bought multiple new serums, limit your skin to one new product per week. It can be pretty overwhelming for your skin if you test out multiple new products in one go. Space them out, let your skin breathe and she will return the favor :)
Due to the nature of our climate, our skin often gets dehydrated due to the hot weather, our pores are often enlarged due to the humidity thus making it more prone to breakouts. Once you've dipped your toes into the world of serums, let's talk about what other features would work best in the tropics.

Pick serums with lightweight textures 

Lightweight = less oilier = minimizes appearance of pores
Absorbs quickly into skin, making it good for layering = plays well with your next step & makeup.
Keep your routine simple, choose a multitasking, all-rounder serum that tackles all your skin's needs.
Sometimes, less is better! Having 1 powerhouse serum could work better than 5 different formulated serums. 
If you're looking to:
Alleviate redness

Reduce your acne appearance

Brighten, improve, recharges overall skin's health and complexion 

Boost of hydration

Repair your skin barrier
Our "Lock & Stay" Rice Serum does it all for you, all your needs addressed in one cute AND mighty bottle! Consciously formulated in South East Asia, for South East Asian skin. We made sure that our formulation not only works well with all skin types (including sensitive skin), but also plays well with our climate. Less sticky, more hydration always!
Interested to learn more about how our serum works? Check out our previous journal post where we break down each ingredient and purpose here
Let us know down below (or via our DMs if you're shy)  any other tips we should know about to achieve our best, happy skin in this humidity, we + fellow SEAsians would love to hear from you!
Fondly,
Skinned dot co